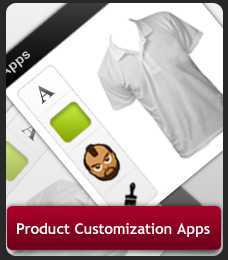 Flash Unity 3D Application

Unity 3D is the new 3D platform that exploits the hidden possibilities of Flash and gives your website or web store, a better customer response.

This universal 3D software can work cohesively with Flash and let you create 3D products, architecture and video games, etc, that are viewable across browsers. To play Unity movie online, you can easily download and install Unity web player.

read more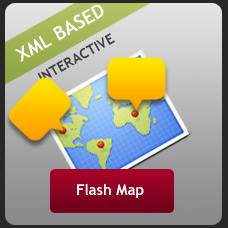 Flash Unity 3D Application
To highlight any product through animation, Flash has been the industry's standard platform. However, with changing times, Flash 2D animation is becoming old and people have started demanding 3D animation for better interactive experience and clearer view of products. There are several 3D softwares in the market, but most of them are not compatible with web standards, because most products designed in 3D Max cannot be seen in the browser.
To solve this problem and bridge the gap between 2D and 3D, Unity 3D software has been developed. This universal 3D software can work cohesively with Flash and let you create 3D products, architecture and video games, etc, that are viewable across browsers. To play Unity movie online, you can easily download and install Unity web player.
3D Unity apps mean better business
Unity 3D is the new platform that exploits the hidden possibilities of Flash and gives your website or web store, a better customer response.
We at Flash Design India develop customized Flash Unity 3D applications to suit your business. If you are a real estate businessman, then a Flash Unity 3D app will let your customers view the interiors of an apartment and change its colors and furniture.
Our Flash Unity 3D apps hold endless possibilities for ecommerce. If you sell mobile phones online, then Unity 3D app can help you personalize a cell phone , change its colors, body, etc.
Our Flash developer team can customize and create a 3D app that is Java and HTML compatible, has no problem reading dynamic data and show it real time on the browser.
Our veteran team of Flash Unity 3D developers can give your outdated web store a completely new look. To get the best Flash 3D Unity app for your business, contact us.
Our Clients
Nagender Sangra
Sangranet Technologies
Chandigarh
India
Daniel Verblis
Travelscrapbook Limited
Jersey
UK
Federico Albani
ARTIDE s.r.l.
Sala Baganza
Italy


Rich Internet Application

Flash rich internet applications are an amalgamation of multimedia and data; you can use text, graphic files, images, audio and video in a Flash rich internet application. It's akin to a desktop application but runs on a browser, and work brilliantly to collect customer feedback or customize products.



read more