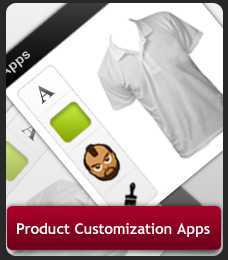 Flash Unity 3D Application

Unity 3D is the new 3D platform that exploits the hidden possibilities of Flash and gives your website or web store, a better customer response.

This universal 3D software can work cohesively with Flash and let you create 3D products, architecture and video games, etc, that are viewable across browsers. To play Unity movie online, you can easily download and install Unity web player.

read more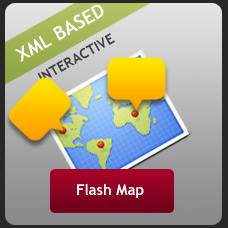 Flash
Logo Design
Flash logo design is all about transforming a static logo or creating a new logo by using latest flash technology for adding life in it. Animated logo is not just about moving or animating diverse elements of a logo rather, it is about delivering the desired message of an organization by seizing the attention of the viewers at the very first glance. Besides that, it needs to server an aesthetic purpose as well. As it is an iconic representation of an organization, it needs to be unique and at the same time, it should depict the nature of that business organization astutely. Animation should not get the core of the attention in the flash logo design process rather; the focus of attention should be shifted to making a logo unique by exploiting various features of flash technology. We at Flash Design India are well aware of this crucial aspect and therefore we can offer you the best possible flash logo design service at an .

Some of the conspicuous features of our flash logo design services are specified below:
Our flash logo designers are well aware of the latest technological development in this domain.
We are well versed with latest flash technology.
We encourage creativity and originality.
We are absolutely resolute to offer something different from the rest of the others.
We give utmost attention to customer satisfaction.
We are offering diverse types of professional flash logo design services for meeting the requirements of our clients.
Before we start designing a flash logo, we make sure that there is no communication gap existing between our flash logo designers and the clients. We use to take every possible precaution before unfolding our creativity in full swing. We try to maintain a natural flow in the designing process as far as possible for encouraging originality. We try and test various options before giving final touches to an animated logo, which helps us to attain a discreet identity in this competitive domain.

Our flash designers try to utilize the available resource deftly for creating a flash logo that will be able to make an indelible impact on the minds of the viewers and thereby helping you to promote your organizationís brand image. For helping you to gauge the quality of our affordable flash logo design service, you can view our portfolio section. If you are interested or if you want to get further information about services, feel free to right away.
Our Clients
Nagender Sangra
Sangranet Technologies
Chandigarh
India
Daniel Verblis
Travelscrapbook Limited
Jersey
UK
Federico Albani
ARTIDE s.r.l.
Sala Baganza
Italy


Rich Internet Application

Flash rich internet applications are an amalgamation of multimedia and data; you can use text, graphic files, images, audio and video in a Flash rich internet application. It's akin to a desktop application but runs on a browser, and work brilliantly to collect customer feedback or customize products.



read more